What is the Algorian Way?
The Algorian Way is paved with excellence, hard work, and limitless innovation. In this series of candid interviews, we get up close and personal with the people working tirelessly behind the scenes to deliver you topnotch monetization and outstanding ROIs. Through this, we hope to showcase our passion and vision for the future of ad tech.
Employee Spotlight: Shiyang Zhang
This time, we get to know AlgoriX Supply Operations Lead Shiyang Zhang and go in depth into the challenges we often encounter in this ever-changing industry.


Can you briefly tell us about yourself and what you do at AlgoriX?
I have an undergraduate degree in Chemical Engineering from Tianjin University and later on pursued a postgraduate degree at the University of Southern California. After graduating, I decided to change my career path and embark on a new adventure in what I think is a more exciting and challenging field. That's when I joined Baidu's International Business Group as a Business Development Manager.

At present, I lead AlgoriX's Supply Operations team, where we're mainly responsible for overseeing integration and account management of direct developers in AlgoriX Exchange. Driven by AlgoriX's client-focused mindset, my team and I continuously seek ways to build technology that would serve our developers, further strengthen AlgoriX's core competitiveness, and realize the company's vision. Having worked at AlgoriX since it was founded, my role is constantly changing with the growth of the company. From being the Supply BD responsible for integrating our first developer into the platform to being a Supply AM nurturing the professional growth of our partners, I'm now managing the expansion of our Supply Operations team to deliver exceptional service.
You mentioned working at AlgoriX since the company was established. Do you have an unforgettable memory of your time here?
During my time at AlgoriX, many things have left a deep impression on me, most of which are related to the team's strong teamwork and overcoming difficulties together. Take a recent event as an example, when Applovin MAX launched a new jsTag integration method. In order to quickly respond to the needs of the market and our customers, AlgoriX's Business Development team, Operations team and R&D team worked together efficiently. The whole process, from research and development, testing, online launch, to internal training, took only two weeks. This seamless teamwork and rapid response to market demand have always been my favorite aspect of working at AlgoriX.
What's a challenge you often encounter at work, and how do you overcome it?
I think the biggest challenge comes from the rapid changes in the industry. New industry standards and trends would emerge every once in a while, such as ads.txt and Sellers.JSON, GDPR, Apple's AAT, new integration methods by major platforms and more, that require us to adapt quickly. In response to these challenges, I stay up to date with industry trends, maintain close communication with peers and customers, and make swift adjustments by working together with the AlgoriX R&D team.
Despite the challenges, name three things that help you consistently deliver stellar work performance.
Always put yourself in your customer's shoes.
Summarize internal SOPs and operation guidelines for developers
Maintain a close working relationship between the business development team and R&D team.
Any hobbies or interests outside work?
When I'm not at work, I enjoy traveling and skiing.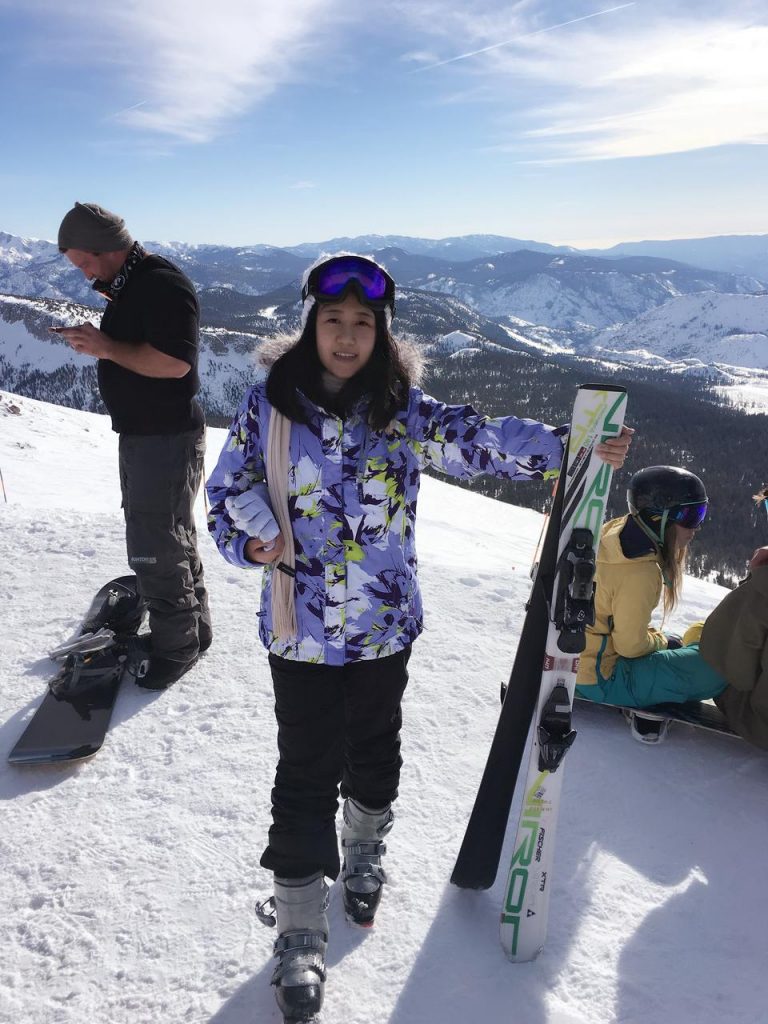 Lastly, what's something our partners/potential clients should look forward to this year?
At AlgoriX, we're constantly pushing for innovation and cutting-edge technology. That's why we're always developing new improvements to our propriety SDK to deliver even better revenues to our partners. Aside from this, AlgoriX supports not only RTB, S2S API, and jsTag/VAST tag, but also five different SDK adapter integration methods: AdMob, ironSource, MAX, TopOn and TradPlus. We will continue to bring new innovations to our own SDK plus develop more integration methods for media monetization platforms. Please look forward to our future updates!